Cable length: 300 cm
Light source: AR111
Materials: Nylon nets, glass crystals, aluminium
Primary voltage: 230 V
Protection class: II
Secondary voltage: 12 V
Socket: G53, 3 - 55 W (LED) resp. max.100 W (Halogen)
Switch: Cable with switch
Transformer: 3-55 W LED / 20-100 W Halogen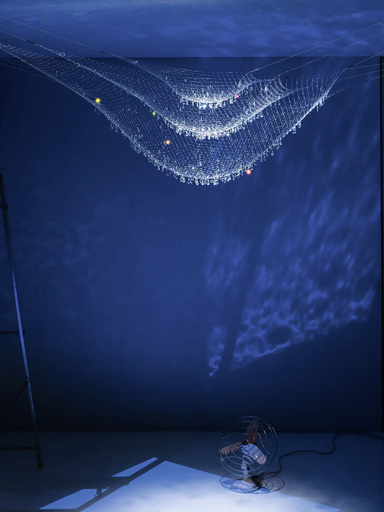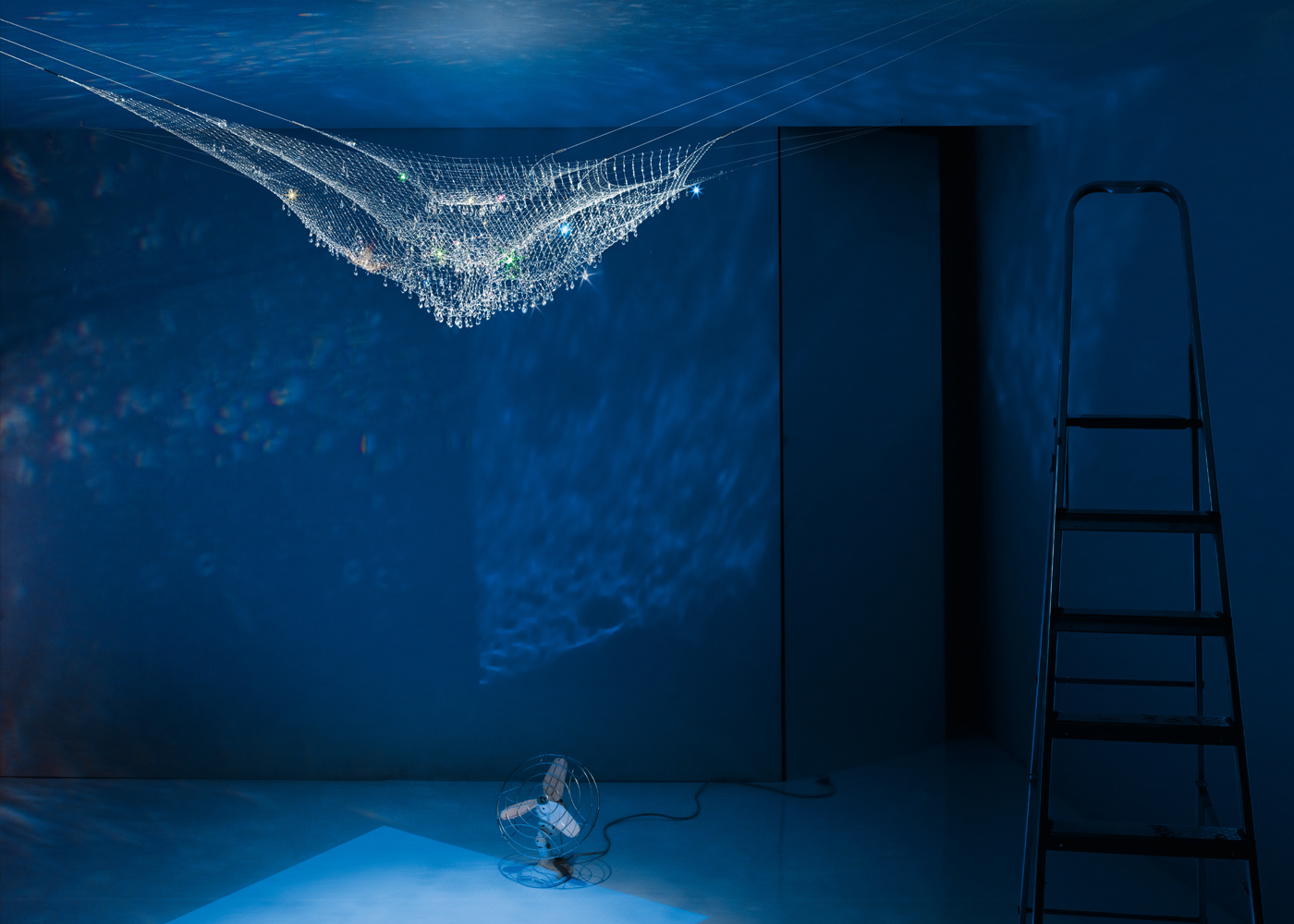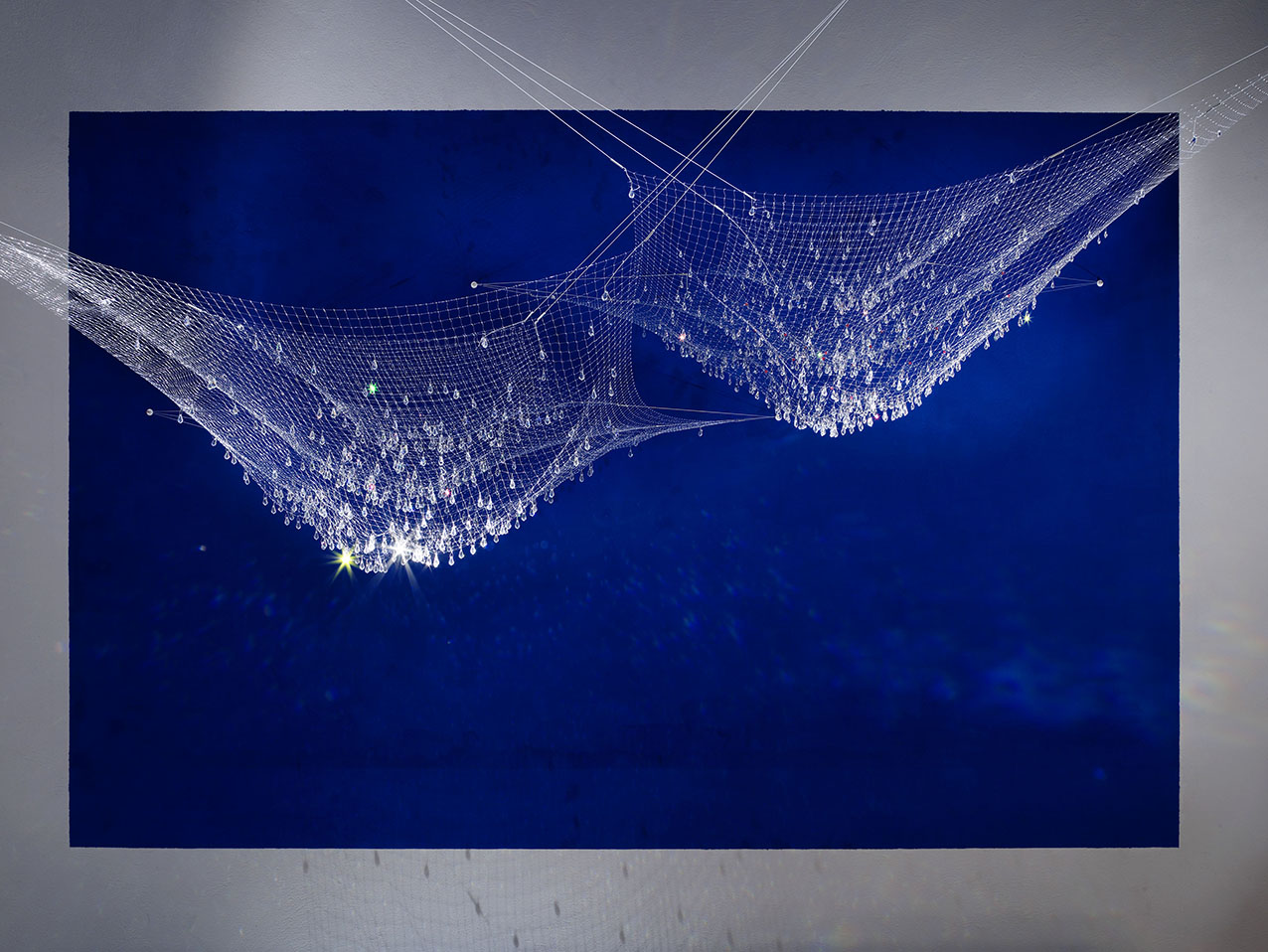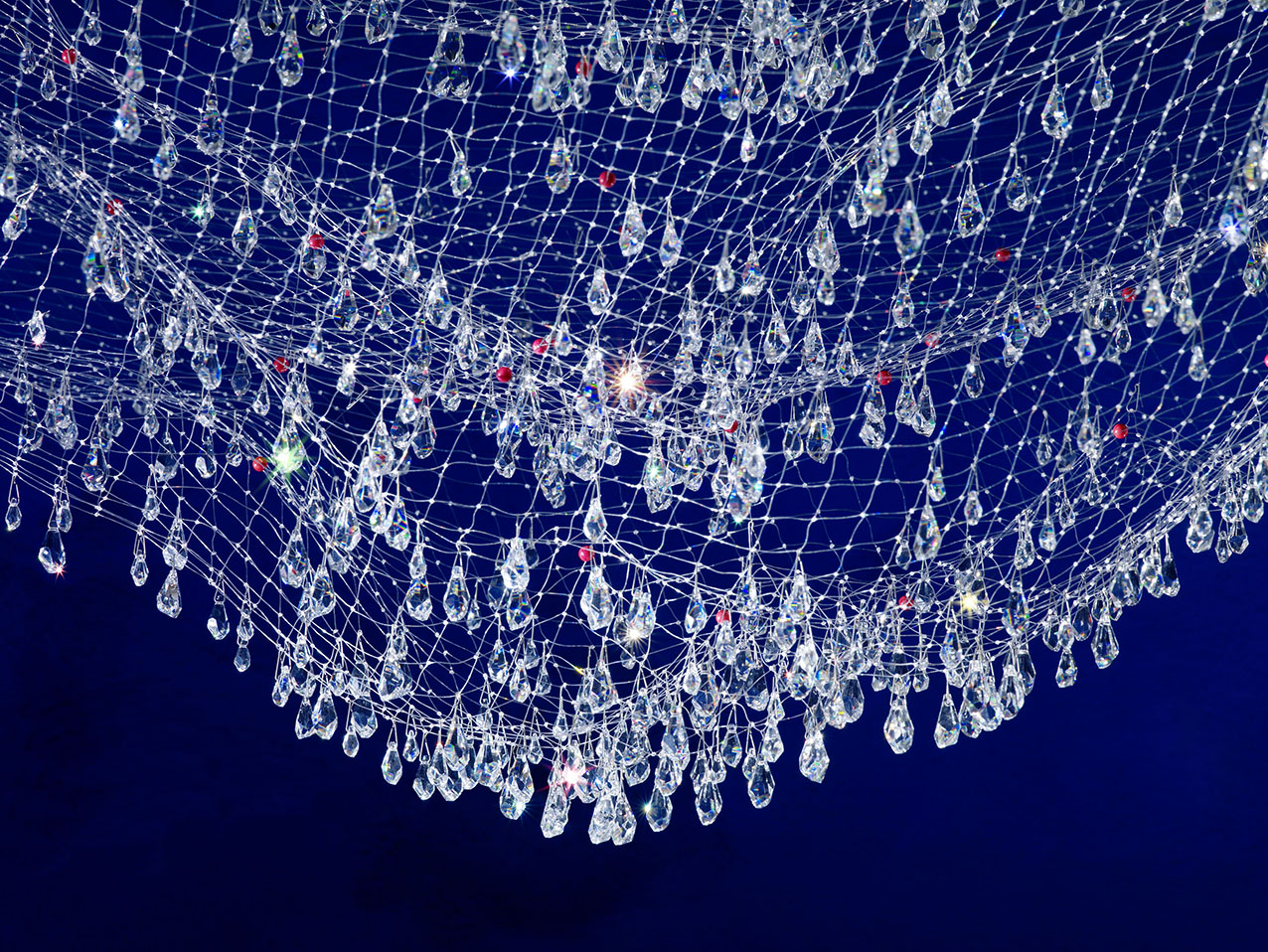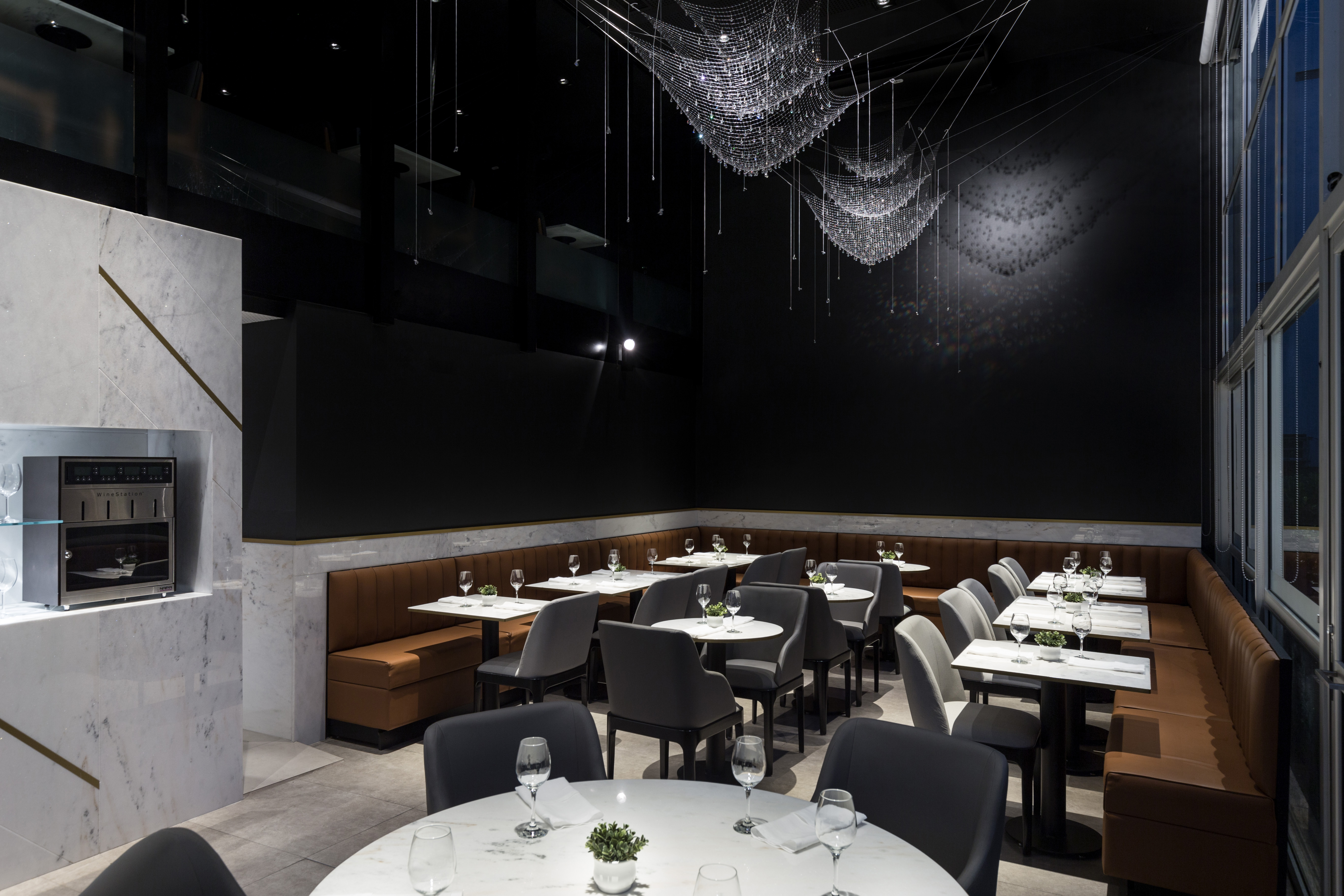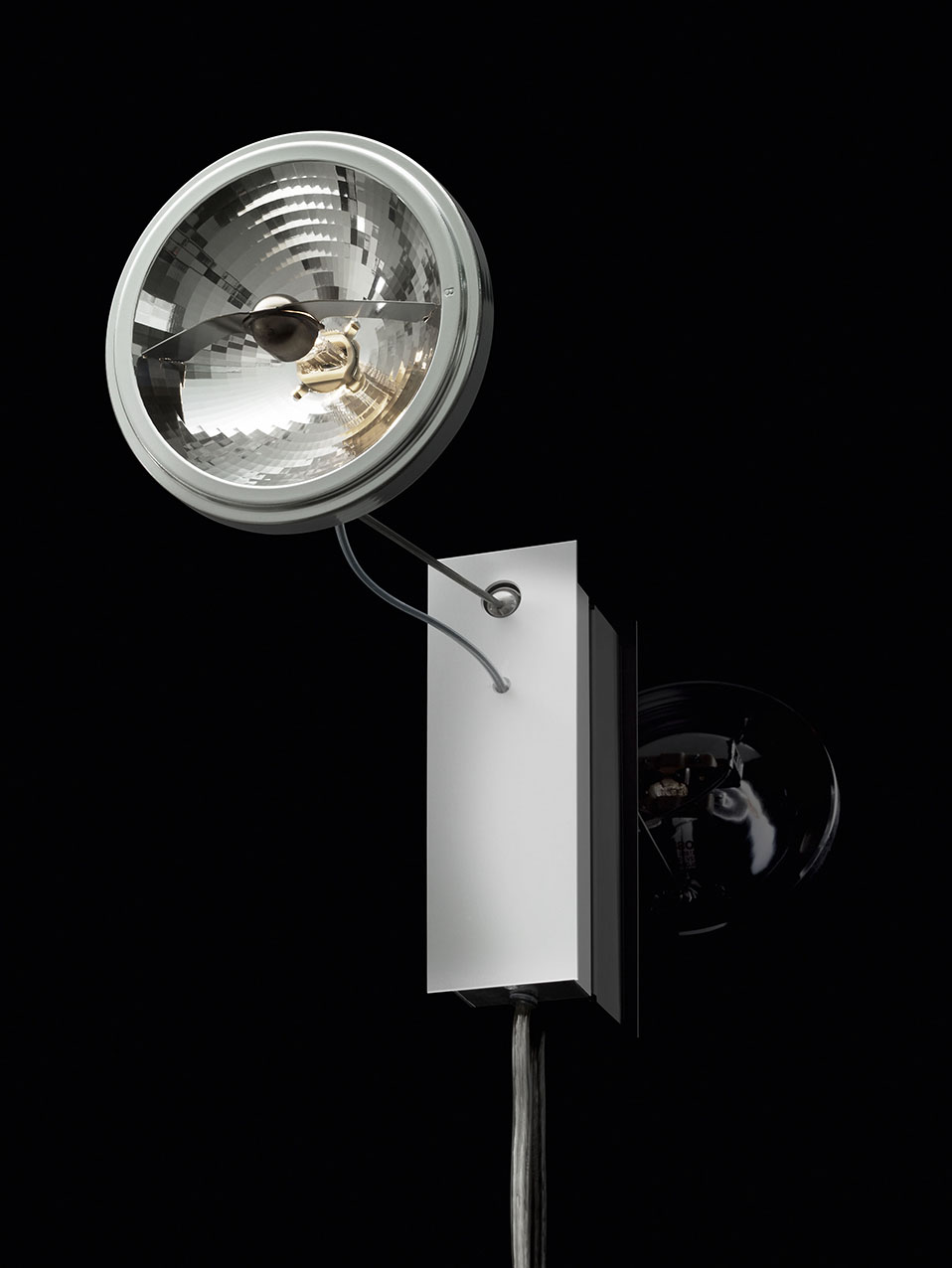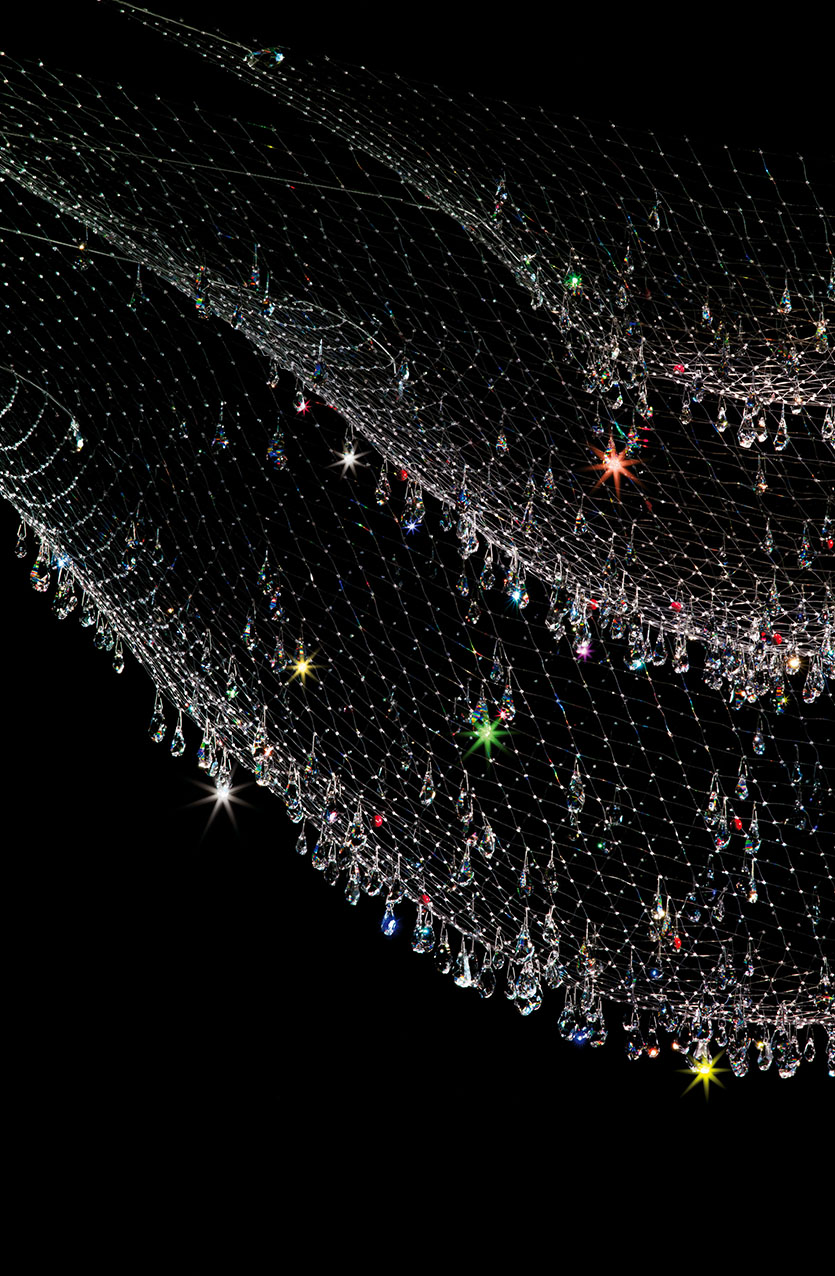 Lacrime del Pescatore
Ingo Maurer
Available immediately, ready for shipment 1-3 days after receipt of payment.
Description
Lacrime del Pescatore by Ingo Maurer is a light object made of three nylon nets decorated with crystals. Where skillfully positioned, this art object also glitters in the sun during the day. Lacrime del Pescatore is a tribute to the fishing village on Lake Constance where Ingo Maurer grew up: this poetic light object is reminiscent of a fishing net that is just being pulled out of the water and in which the water pots are still hanging, glistening in the sun. By combining several of these pieces, it is possible to create an impressive and poetic light object with relatively little effort and expense.

The wall element of Lacrime del Pescatore is also available individually under the name. Use Me W. and is ideally suited to accent lighting. Suitable bulbs with a greater angle of radiance are also available. Use Me C. is a small ceiling lamp that can serve as a downlight. Depending on the application we still recommend the use of halogen bulbs, especially if you require excellent colour rendering. As an energy-efficient alternative, you can also use LED bulbs.